Belgium Model Academy » 2020 » XXVIII International Shooting Days

Index nederlands | Index français
Register - inschrijving - inscription
--- Contact ---

Events 2024
International Shooting days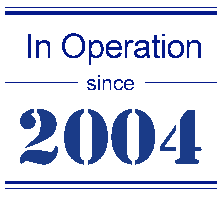 Informations en français ci-dessous - English information below - Contactinformatie onderaan de pagina
Praktische informatie
International Shooting Days
vrijdag 25 september - zondag 27 september 2020
Camp Vogelsang
Vogelsang is een natuurreservaat met een rijke geschiedenis. Het werd door de nazi's gebouwd als opleidingscentrum voor de elite, na de oorlog werd het verder gebruikt door de Belgische Strijdkrachten in Duitsland (BSD), wat ervoor gezorgd heeft dat de typische gebouwen bewaard zijn gebleven. Tegenwoordig is het een natuurreservaat en hebben de oorspronkelijke gebouwen een nieuwe bestemming gekregen: een museum, een hotel, sportaccomodaties,... Het is echt een uitzonderlijke lokatie voor fotoshoots.
Maaltijden:
De maaltijden worden in het hotel voorzien (vol pensioen), we eten in groep.
Te voorzien
Je kan voor één dag komen zonder te logeren (zaterdag of zondag), maar het is aangeraden te blijven overnachten op hotel. Modellen die blijven logeren brengen mee: badspullen zoals washandje, tandenborstel, zeep...
Kledij
Kijk naar de voorbeelden onderaan de pagina.
Minimum:
effen, strakke t-shirt met korte mouwen, marcelleke
een blauwe jeansbroek
Andere kledij of accessoires (naar keuze):
sweater, hemd (geruit of denim)
jeans short, witte jeans,...
accessoires zoals petje, bandana of muts, leren armband, riemen,...
Een koffer op wieltjes is zeer onhandig waar we zullen gaan. Gebruik een rugzak om je spullen mee te nemen naar de lokaties.
Bij mooi weer kunnen we in het water gaan (rivier in de buurt): voorzie kleren die nat mogen worden (gescheurde jeansbroek...)
---
Informations pratiques
International Shooting Days
vendredi 25 septembre - dimanche 27 septembre
Camp Vogelsang
Vogelsang est une réserve naturelle avec une longue histoire. C'était à l'origine un camp de formation nazi pour l'élite allemande. Après la seconde guerre mondiale la base a été utilisée par les Forces Belges en Allemagne (FBA), ce qui a permi de garder les batiments historiques. C'est actuellement une réserve naturelle et les batiments d'origine ont reçu une nouvelle fonction: un musée, un hotel, des salles de sport,... C'est un endroit très spécial, parfait pour organiser des shootings.
Repas:
Les repas sont prévus par l'hôtel (pension complète), on mange en groupe.
A prendre avec vous
Il est possible de venir pour un jour (le samedi ou le dimanche), mais il est recommandé de rester loger à l'hotel. Les modèles qui restent loger prévoient un gant de toilette, une brosse à dents, savon,...
Vêtements
Regardez les exemples en bas de page.
Minimum à prévoir:
T shirt uni, serrant, débardeur
Jeans bleu
Autres et accessoires (au choix):
Sweater, chemise (à carreaux ou denim)
Jeans short, jeans blanc
Accessoires: bonnet, bandana ou casquette, bracelets en cuir, ceintures,...
Une valise avec des roulettes n'est pas pratique pour les shootings à l'extérieur. Prévoyez un sac à dos pour mettre vos effets.
S'il fait beau, il est possible d'organiser un shooting dans l'eau (il y a une rivière qui coule en bas du camp): prévoyez des vêtements qui peuvent être mouillés (jeans déchiré...)
---
Practical information
friday 25 september - sunday 27 september
The International Shooting Days are organised by photographers from different countries. It's possible to stay for the night free of charge at the hotel. This is important, so we can work with international models and photographers and we don't loose time trying to find models and photographers who are lost in space.
We limit the number of participants (both models and photographers) so that everybody can work with everybody. We need to be sure that the persons who register will come to the event. Don't register if you re not sure to participate.
Vogelsang was a military camp build by the nazis. After the war, it was used by the Belgian Army in Germany. The army restored the buildings and that's the reason Vogelsang is still standing and the buildings are accessible. The Belgian Army left the camp in 2005 and it's now a nature reserve.
For those who stay at the hotel
You will need to bring your own toiletry kit (washcloth, soap, toothbrush, ...)
Meals are provided by the hotel free of charge. Drinks are not free.
Clothing
See sample pictures at the bottom of the page.
Minimum:
plain t shirt, tank top
blue jeans
Other clothing and accessories (free to choose):
sweater, casual shirt (denim or lumberjack shirt)
Jeans short, white jeans,...
Accessories: bandana, pet, leather bracelet, belts,...
Don't use a suitcase on location, put your stuff in a backpack when we go shooting. If the weather is fine, we'll go into the water: take some clothing that can get wet.
Contact
Belgium Model Academy
Do not send a message, it will be lost in the noise during the days. Use the phone or WhatsApp. If no response use another number in the list.
N'envoyez pas de messages, ils seront perdus dans le bruit pendant la journée. Utilisez le téléphone ou WhatsApp. Si vous n'avez pas de réponse, essayez un autre numéro de la liste
Stuur geen berichten, ze gaan verloren tijdens de dag. Bel met je gsm of gebruik WhatsApp. Indien je geen verbinding hebt, probeer een ander nummer uit de lijst.
Vrijdag 25 september
tot zondag 27 september

Vendredi 25 septembre
au dimanche 27 septembre

XXVIII INTERNATIONAL
SHOOTING DAYS
SEPTEMBER 2020
VOGELSANG
---
---
Vogelsang 92, 53937 Schleiden, Germany

There is no public transportation
You will need to come by car.

Il n'y a pas de transports en commun
Vous devez venir en voiture.

Er is geen openbaar vervoer
Je moet met de wagen komen.

De Bruxelles: 179km, van Antwerpen: 190km, van Eindhoven: 155km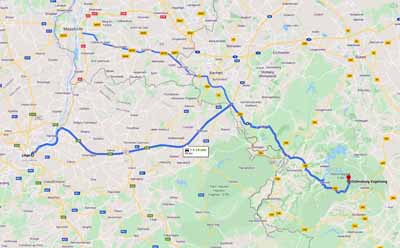 De Liège: 85km, van Maastricht: 75km
---
De internationale Shooting Days
zijn een traditie sinds 2004.
Les Shooting Days internationnaux
existent depuis 2004.
The first international Shooting Days
took place in 2004.
---
---
© Belgium Model Academy vzw.
Ondernemingsnummer: 0841.036.124
Contact
-
Les photos proviennent des Shooting Days internationaux à Vogelsang
(shooting days précédents).
De foto's zijn afkomstig van de vorige shooting days in Vogelsang
(vorige shooting days op die plaats).
---
More information about
Vogelsang
(nederlands - français)