Belgium Model Academy » 2020 » XXVII International Shooting Days

Index nederlands | Index français
Register - inschrijving - inscription
--- Contact ---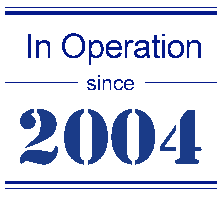 Informations en français ci-dessous - English information below
Praktische informatie
International Shooting Days
20 - 24 mei Comblain la Tour
De Internationale Shooting Days zijn een samenwerking van fotografen uit verschillende landen. Er worden fotoshoots gehouden, maar er is ook de mogelijkheid om informatie te bekomen over modellenbureaus en wedstrijden, om te leren catwalk lopen (op aanvraag), enz.
We beschikken over een mobiel fotostudio. Er worden ook fotoshoots in het huis zelf gehouden. Om een zo aangename samenwerking mogelijk te maken beperken we het aantal deelnemers (zowel modellen als fotografen) zodat iedereen op zijn gemak met iedereen kan samenwerken. Juist daarom plannen wij om dagelijks met twee groepen te werken: één groep thuis of in de tuin en één groep op lokatie in de buurt. Zo kunnen een model meer diverse foto's bekomen, want hij heeft op verschillende plaatsen kunnen werken.
Adres:
Wie met de trein komt:
Afstappen in Comblain-la-Tour, lijn 43 van Liège Guillemins naar Marche-en-Famenne (Marloie), station op 20km van Luik. We komen je ophalen 's morgens of 's avonds. Het huis is op één minuut van het station gelegen.
Wie met de wagen komt:
GPS: rue des écoles 11, 4180 Hamoir (gehucht Comblain-la-Tour), parkeren aan de school, rechts inslaan na de wagen (zie foto van Google maps). Het huis is rechts in beeld.
Aankomst: iedere dag mogelijk tot ongeveer 10.00 of 's avonds (tenzij anders afgesproken)
Je hebt de mogelijkheid om voor één of meerdere dagen te komen. Modellen die blijven logeren: voorzie badspullen zoals een badhanddoek, washandje, tandenborstel,... (het zijn individuele kamers, het is geen hotel).
Kledij
Kijk naar de voorbeelden onderaan de pagina.
Minimum:
effen, strakke t-shirt met korte mouwen, marcelleke
een blauwe jeansbroek
Andere kledij of accessoires (naar keuze):
sweater, hemd (geruit of denim)
jeans short
accessoires zoals petje, bandana of muts, leren armband, riemen,...
Bij mooi weer kunnen we in het water gaan (rivier Ourthe): voorzie kleren die nat mogen worden (gescheurde jeansbroek...)
We gaan ook naar een steengroeve: neem werkkleren mee of kleren die vuil mogen worden.
Huisreglement:
Er wordt niet gerookt of gevapt in het huis of de tuinen.


Gasten nodigen geen vreemden uit zonder voorafgaandelijke toelating van de organisatie.

Bij het niet naleven van deze regels wordt je onmiddelijk uitgesloten. De beslissingen van de organisatoren zijn definitief.
---
Informations pratiques
International Shooting Days
20 - 24 mai Comblain la Tour
Les Shooting Days Internationaux sont organisés par un groupe de photographes de plusieurs pays. On organise des shootings, mais on donne également des informations sur les agences, les concours et on apprend à défiler (sur demande).
Nous disposons d'un studio mobile, mais il y aura également des shootings à la maison. Pour un déroulement optimal, nous limitons le nombre de participants (aussi bien les modèles que les photographes). Dans le même esprit, nous avons décidé de dédoubler les groupes: un groupe reste sur place et travaille à la maison et dans le jardin, tandis que le second groupe effectue des shootings dans un autre endroit. Chaque modèle peut ainsi obtenir plus de photos différentes, puisqu'il peut travailler à deux endroits.
Adresse:
Pour ceux qui viennent en train:
La gare la plus proche est Comblain-la-Tour, ligne 43 de Liège Guillemins à Marche-en Famenne (Marloie), c'est la gare à 20km de Liège. La maison est à une minute de la gare. A cause des pertes de temps que cela engendre, nous ne venons chercher personne à une autre gare (sauf accord avec un des photographes).
Pour ceux qui viennent en voiture:
GPS rue des écoles 11, 4180 Hamoir (village de Comblain-la-Tour), parking à l'école (à droite après la voiture, voir la photo de la rue). La maison est à droite sur l'image.
Arrivée: chaque jour jusqu'à environ 10.00 heures ou le soir (sauf accord préalable)
Possibilité de venir pour un ou plusieurs jours. Les modèles qui restent loger: prévoir un nécessaire de toilette (essuies, gant de toilette, savon, brosse à dents...). Il s'agit de chambres individuelles, pas d'un hotel.
Vêtements
Regardez les exemples en bas de page.
Minimum à prévoir:
T shirt uni, serrant, débardeur
Jeans bleu
Autres et accessoires (au choix):
Sweater, chemise (à carreaux ou denim
Jeans short
Accessoires: bonnet, bandana ou casquette, bracelets en cuir, ceintures,...
S'il fait beau, il est possible d'organiser un shooting dans l'eau (rivière l'Ourthe): prévoyez des vêtements qui peuvent être mouillés (jeans déchiré...)
Nous allons également à une carrière de pierres: prenez des vêtements de travail ou des vêtements qui peuvent se salir.
Règlement d'ordre intérieur:
Il est strictement interdit de fumer et de vapoter dans la maison et les jardins.


Ne pas introduire des personnes inconnues sans autorisation préalable.

Ne pas suivre ces quelques règles conduit à l'exclusion immédiate. Les décisions de l'organisation sont sans appel.
---
Practical information
International Shooting Days
20 - 24 may Comblain la Tour
The International Shooting Days are organised by photographers from different countries. We rent a big house for the Shooting Days and it's possible to stay for the night free of charge. This is important, so we can work with international models and photographers and we don't loose time.
We limit the number of participants (both models and photographers) so that everybody can work with everybody. We also split the group, one staying at the house and doing fotoshoots inside and in the garden, the other group going to a location nearby.
The available places are limited and we need to be sure that the persons who register will come to the event. Don't register if you re not sure to participate.
You can come by car (prefered) or by railroad: the railroad station is Comblai-la-Tour, line 43 to Marche-en-Famenne Marloie (from Liège Guillemins, the main railroad station). We don't have time to pick models at different stations and times. If you come by car the address is on the right.
Clothing
See sample pictures at the bottom of the page.
Minimum:
plain t shirt, tank top
blue jeans (blue, I repeat: blue)
Other clothing and accessories (free to choose):
sweater, casual shirt (denim or lumberjack shirt)
Jeans short
Accessories: bandana, pet, leather bracelet, belts,...
If the weather is fine, we'll go into the water: take some clothing that can get wet.
We will also go to a stone quarry: take working clothes or similar.
House rules:
No smoking or vaping in the house and gardens.


Don't invite unknown people in the house without our approval.

Not following these simple rules will get you excluded immediately. The decisions are final.
Woensdag 20 mei tot zondag 24 mei
Hemelvaart weekend

Mercredi 20 mai au dimanche 24 mai
Congés de l'ascension

XXVII INTERNATIONAL
SHOOTING DAYS
MAY 2020
COMBLAIN LA TOUR
---
---
Le relais de la poste,
rue des écoles, 11
Comblain-la-Tour
4180 Hamoir

N 50° 27.255, E 5° 34.227

Main station is Liège Guillemins,
then take the local train to Comblain-la-Tour.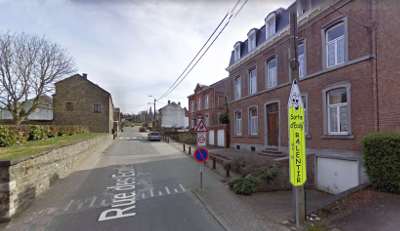 The house is on the right,
parking after the car on your right
---
Welke kledij voorzien?
Quels vêtements prévoir?
---
De internationale Shooting Days
zijn een traditie sinds 2004.
Les Shooting Days internationnaux
existent depuis 2004.
The first international Shooting Days
took place in 2004.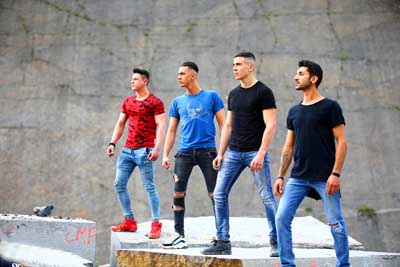 ---
---
© Belgium Model Academy vzw.
Ondernemingsnummer: 0841.036.124
Contact
-
Les photos proviennent des Shooting Days internationaux de mai 2019 à Sprimont (non loin de là).
De foto's zijn afkomstig van de vorige shooting days (mei 2019) in Sprimont, niet ver van de huidige lokatie.