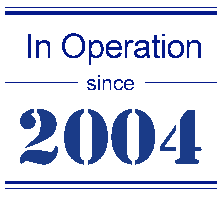 Informations en français ci-dessous - English information below
XXVI INTERNATIONAL
SHOOTING DAYS
SEPTEMBER 2019
Vrijdag 6 september tot
Zondag 8 september
De internationale Shooting Days zijn een traditie sinds 2004.
De Internationale Shooting Days van september vonden plaats in Comblain la Tour op een 20-tal kilometer van Luik. Omdat de lokatie zo interessant was en gemakkelijk bereikbaar met de auto en de trein, hebben we besloten om de volgende Shooting Days op dezelfde plaats te houden in mei 2020. De link naar het event is Internationale Shooting Days juli 2020.
---
Vendredi 6 septembre au
Dimanche 8 septembre
Les Shooting Days internationnaux existent depuis 2004.
Les Shooting Days de septembre ont eu lieu à Comblain la Tour à environ 20km de Liège. Comme l'endroit est très interessant et est aisé d'accès en train ou en voiture, nous avons décidé d'organiser les Shooting Days suivant au même endroit. Le lien vers l'évènement: Internationale Shooting Days mai 2020.
---
The first international Shooting Days took place in 2004.
The previous Shooting Days were organised in Comblain la Tour. Because the location was so interesting and had an easy acces by car or by train, we decided to organise our next event at the same location. THis is the link to the event: Internationale Shooting Days may 2020.
---
© Belgium Model Academy vzw. - Ondernemingsnummer: 0841.036.124 - Contact