Belgium Model Academy » 2018 » Vogelsang

Index nederlands | Index français
Register - inschrijving - inscription
--- Contact ---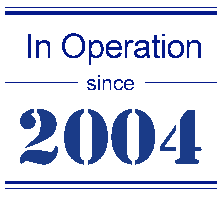 INTERNATIONAL
SHOOTING DAYS
CAMP VOGELSANG
De fotoshoots gaan door in Vogelsang, een oude militaire opleidingskamp van de duitsers die na de tweede wereldoorlog overgenomen werd door het Belgisch leger. Alle gebouwen zijn in oorspronkelijke staat bewaard gebleven en dit kamp is één van de weinige overgebleven voorbeelden van de imposante duitse architectuur van voor de tweede wereldoorlog.
Een van de gebouwen wordt als hotel gebruikt en daar zullen we logeren. Alle fotoshoots vinden plaats op het terrein: er zijn voldoende mogelijkheden voor diverse fotoshoots: oude gebouwen, rivier, brug, enz.
We raden de mensen aan om met eigen vervoer te komen. Er is een mogelijkheid om met ons mee te rijden (Gent).
Camp Vogelsang heeft een heel rijke geschiedenis. Meer informatie over het camp via deze link!
---
Les shooptings auront lieu à Vogelsang, qui était un camp d'entrainement des allemands, qui a été repris par les forces armées belges après la seconde guerre mondiale. Tous les batiments ont été préservés et le camp est un des rares exemples de l'architecture monumentale nazie qui nous restent.
Un des batimenst a été transformé en hotel et c'est là que nous logerons. Tous les shootings ont lieu sur lee terrains de la base militaire même car il y a assez de possibilités.
Il est recommandé de venir en voiture. Arrangez-vous entre vous pour venir en groupe avec une voiture.
Le Camp de Vogelsang a une longue histoire, c'est un des rares restants de l'architecture nazie.
---
The september shooting days are organised in Vogelsang, a german military camp that was used by the belgian army after the second world war. All the building were maintained and the camp is one of the few remaining exemples of nazi architecture.
One of the buildings is used as an hotel and we'll stay there for the week end. All shootings are organised in the camp: there are enough settings that can be used: old buildings, a river, a brigde, and so on.
It's recommanded to come by car. Contact one of the photographers to pick you up at one of the nearby railroad stations if you don't have a car.
The pictures are from our previous stay at the place (august 2015).