Belgium Model Academy » 2016 » Shooting Days Germany

Index nederlands | Index français
Register - inschrijving - inscription
--- Contact ---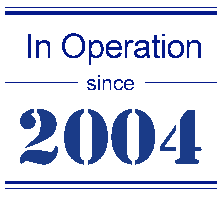 Index nederlands | Index français | Register - inschrijving - inscription

Woensdag 4 mei - Zondag 8 mei

Mercredi 4 mai - Dimanche 8 mai

INTERNATIONAL SHOOTING DAYS 2016
Bij de internationale shooting days huren we een huis en er is mogelijkheid om ter plaatse te overnachten voor één of meerdere dagen. Dit is heel interessant, want zo verliezen we geen tijd. Op de Shooting days wordt er namelijk ook informatie gegeven over de verschillende organisaties die aktief zijn in het modellenwereld: agentschappen, wedstrijden, fotografen, enz. Een cursus catwalk lopen is mogelijk op aanvraag. Er zijn verschillende internationale fotografen aanwezig die voor één of meerdere dagen komen.
Iedere dag worden er fotoshoots voorzien op verschillende plaatsen, we hebben ook een mobiel fotostudio opgesteld. Er zijn permanent twee fotografen ter plaatse aanwezig, en iedere dag komen er extra fotografen.
De Shooting Days zijn een traditie sinds 2004! Ieder jaar worden er een 3-tal internationale shooting days voorzien. We gaan naar Duitsland (in mei), naar Nederland in juli (Zandvoort nabij Amsterdam) en er is ook iets voorzien in september. De internationale Shooting Days werden tot nu toe altijd georganiseerd vannuit België, in 2017 zullen de Shooting days door de Duitsers georganiseerd worden.
Te voorzien:
Het is geen hotel, maar een ruime penthouse.
Je moet je spullen voor persoonlijke hygiene meebrengen (shampoo, washandje, badhanddoek, tandenborstel, enz)
De hoofdmaaltijden worden voorzien. Je kan blijven overnachten, en dan heb je natuurlijk een avondmaal en ontbijt.
Kom je zeer vroeg af, dan is er ontbijt aan huis.
De
Shooting Days 2016 in Aachen
zijn voorbij. samenvatting en foto's via de link.
---
Nous louons une maison pour les Shooting Days internationnaux et il est possible de loger sur place pour un ou plusieurs jours. Nous ne perdons ainsi pas de temps, ce qui est important car en plus des shootings, nous donnons également de nombreuses informations sur tout ce qui concerne les modèles et le mannequinat: les agences, les concours, les photographes,...
Nous prévoyons chaque jour des shootings à différents endroits et nous disposons également d'un studio mobile. Il y a en permanence deux photographes présents, et chaque jour quelques photographes viennent se joindre à nous pour un jour.
Les Shooting Days sont une tradition depuis 2004! Chaque année nous organisons trois évènements: nous allons en Allemagne (en mai), aux Pays Bas en juillet en nous organisons un rendez-vous en Belgique en septembre. Les Shooting Days internationnaux ont été organisés chaque fois depuis la Belgique. En 2017, ce sont les photographes allemands qui vont organiser les Shooting Days.
A prévoir:
Il ne s'agit pas d'un hotel, mais d'un penthouse.
Il faut prévoir les trucs pour ton hygiene (shampooing, gant de toilette, essuie de bains, brosse à dent, etc).
Les repas principaux sont prévus. Si tu restes loger, il y a le souper et le déjeuner
Si tu viens suffisamment tôt le matin, tu peux déjeuner à la maison.
---
The first International Shooting Days took place in June 2004 in Ostend (Belgium). In 2015 we went twice to France and once to Durbuy (near Liège). In 2016 we'll go to Aachen in May, in the Netherlands (Zandvoort) in July and in Belgium in september.
We rent a big house in the region and it's possible to stay for the night. This is important, so we can work with international models and photographers.
There are two resident photographers and other photographers coming for a single day. Each day we'll go to different locations.
Till now the international Shooting Days were planned from Belgium. In 2017 the german photographers will organise the events.
Very important:
It's not an hotel, but a penthouse.
You need to provide your personnal stuff (shampoo, washcloth, towel bathroom, toothbrush,...)
The principal meals are provided. If you stay for the night, an evening meal and breakfast is available.
If you arrive early in the morning, breakfast in the house is possible
Les
Shooting Days 2016 à Aix la Chapelle
sont terminés. Un résumé et des photos sont disponibles via le lien.