Belgium Model Academy
---
Shooting Days
---
Belgium Model Academy » 2016 » Shooting Days Durbuy

Index nederlands | Index français
Register - inschrijving - inscription
--- Contact ---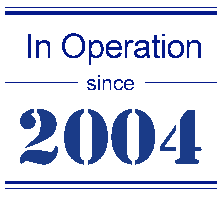 Index nederlands | Index français | Register - inschrijving - inscription

Vrijdag 30 september tot zondag 2 oktober
du vendredi 30 septembre au dimanche 2 octobre
Friday 30 september till sunday 2 octobre

INTERNATIONAL SHOOTING DAYS DURBUY
Programma:
Vrijdag: fotoshoot in Durbuy zelf (naargelang de mogelijkheden)

Zaterdag gaan we naar Vogelsang - Wollseifen een legerbasis die gebrouwd werd door de nazi's en na de tweede wereldoorlog gebruikt werd door de Belgische Strijdkrachten in Duitsland (BSD). Opgelet, het is twee uur rijden van Durbuy naar Vogelsang: kom dus liefst aan de vrijdag avond.

Zondag blijven we in de buurt en gaan we naar Luik, namelijk naar de Fort de la Chartreuse en naar Ile Monsin. De shooting aan de Ile Monsin werd vervangen wegens het slechte weer.
Er is mogelijkheid om ter plaatse te overnachten. Een plaats moet wel vooraf gereserveerd worden. Er wordt internationaal gewerkt: duitse en belgische modellen en fotografen.
---
Programme du week end:
Vendredi: shooting dans les environs (dépend du temps disponible)

Samedi nous allons à Vogelsang - Wollseifen, une base militaire construite par les nazis avant la seconde guerre mondiale et puis utilisée par les Forces Belges en Allemagne (FBA, la vraie "dixième province"). Attention, il y a deux heures de route. Rendez-vous sur place ou convoiturage possible.

Dimanche nous restons dans le coin avec un shooting à Liège (Fort de la Chartreuse et Ile Monsin). Le shooting à l'Ile Monsin a été remplacé par cause de mauvais temps.
Il est possible de loger sur place, mais une place doit être réservée à l'avance. Nous travaillons internationallement avec des modèles et photographes allemands et belges.
---
Shootings:
Friday: fotoshoot in Durbuy (depending on availability and available time)

Saturday: we go to Vogelsang - Wollseifen, a nazi military base build before the second world war and then used as military camp by the belgian army. For german models, rendez-vous at the camp (petrol station in the middle of the base). Go through the entrance gates and continue the main road to the petrol station.

Sunday: fotoshoot in the Fort de la Chartreuse and Ile Monsin.
It's possible to stay for the night, but you must get in touch to register your stay.
30 SEPTEMBER - 2 OKTOBER
INTERNATIONAL
SHOOTING DAYS
DURBUY
XXVII International
Shooting Days
juli 2020
---
© Belgium Model Academy vzw.
Ondernemingsnummer: 0841.036.124
Contact