Belgium Model Academy » Events 2016

Index nederlands | Index français
Register - inschrijving - inscription
--- Contact ---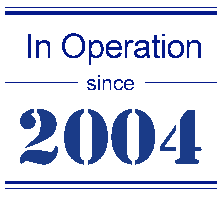 Index nederlands | Index français | Register - inschrijving - inscription

Programma - Activités - Events
2016
In 2016 voorzien we een aantal studio shoots (vanaf februari), meer individuele fotoshoots en minder groepsshootings. Zoals in 2015 voorzien we drie Internationale Shooting Days: één in Duitsland in mei, een Model Camp in Nederland begin juli en een Shooting Week end in september.
Informatie en opleiding wordt voornamelijk gegeven tijdens de Shooting Days, maar een korte informatiesessie is mogelijk tijdens andere aktiviteiten (zowel individueel als in groep).
Er zijn geen kosten voor de modellen die deelnemen aan de aktiviteiten.
Wij doen meer en meer individuele fotoshoots in plaats van groepsshootings. Een lijst van deze individuele fotoshoots (met voorbeeldfoto's) staat hier.
---
Nous prévoyons des shootings en studio à partir de février. Nous organiserons moins de shootings en groupe et plus de shootings individuels. Tout comme en 2015 nous mettons sur pieds trois Shooting Days internationnaux: un en Allemagne en mai, un Model Camp début juillet et un Shooting Weekend en septembre.
Nous donnons des informations et une formation de base lors des Shooting days, mais une courte session d'information est possible lors des autres activités, aussi bien individuelles qu'en groupe.
Il n'y a pas de frais pour les modèles qui participent aux activités.
Nous effectons de plus en plus souvent des shootings individuels. Une liste de ces shootings se trouve ici, ainsi que quelques photos en exemple.
---
For international models, we will organise three International Shooting Days in 2016. One is planned in Germany (Nordrhein-Westfalen) begin of May, one in the Netherlands (Znadvoort, near Amsterdam) and a week end in september.
Transportation and accomodation is provided for the photographers and models.
30 januari
Location: Sint Katelijne-Waver

16 april
Sifferlaan × Bronsstraat

4 May till 8 May
Location: Aachen (Nordrhein-Westfalen)

Nous organisons de plus en plus de shootings invividuels à la demande des modèles.
We organiseren vaker individuele fotoshoots op vraag van de modellen.

30 sept. - 2 oct.
Location: shootings in Vogelsang (Germany) and Liège, base camp in Durbuy.
Photos officielles de la demi-finale FTM 2016
Ces photos ne sont plus en lignes et doivent être demandées (voir 'contact').
---
© Belgium Model Academy vzw. — Ondernemingsnummer: 0841.036.124 — Contact