Belgium Model Academy » 2015 » Shooting Days Durbuy

Index nederlands | Index français
Register - inschrijving - inscription
--- Contact ---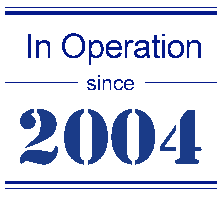 Index nederlands | Index français | Register - inschrijving - inscription

Vrijdag 11 september - maandag 14 september

Vendredi 11 septembre - lundi 14 septembre
De Shooting Days zijn een traditie sinds 2004! Er zijn twee Shooting Days voorzien in 2015: één in het Noorden van Frankrijk, en één in Wallonie in Durbuy.
Wij hebben een groot huis met zwembad verhuurd en er zijn meerdere fotografen ter plaatse aanwezig. Iedere dag worden er fotoshoots voorzien, we hebben ook een mobiel fotostudio opgesteld.
Er is mogelijkheid tot overnachten. Kom je met de trein, dan is de dichtsbijzijnde treinstation Barvaux (verbinding met Luik).
Op de Shooting days wordt er ook informatie gegeven over de verschillende organisaties die aktief zijn in het modellenwereld: agentschappen, wedstrijden, fotografen, enz.
Een fotografisch verslag van de Shooting Days in Durbuy 2015 staat hier. Voor foto's en meer informatie over de vorige Shooting Days op dezelfde lokatie, zie het verslag van Durbuy 2014.
---
Les Shooting days sont une tradition depuis 2004. Il y a deux Shooting days de prévus en 2015: un dans le Nord de la France en mai et un à Durbuy en septembre.
Nous louons une grande maison avec piscine intérieure et plusieurs photographes sont sur place. Nous ne perdons ainsi pas de temps, ce qui est important car en plus des shootings, nous donnons également de nombreuses informations sur tout ce qui concerne les modèles et le mannequinat: les agences, les concours, les photographes,...
Il est possible de loger sur place. Pour ceux qui viennent en train, la gare la plus proche est Barvaux (correspondance à Liège).
Les photos des Shooting Days de Durbuy 2015 se trouvent ici. Pour quelques photos et des informations sur les Shooting Days de l'année passée au même endroit, voyez Durbuy 2014.
---
Our first Shooting Days took place in 2004. Two Shooting Days will be organised in 2015: one in the North of France in May and one in Belgium (Durbuy) in september.
We rent a big house in the region and it's possible to stay for the night. The house has his own swimming pool.
The railroad station nearby is Barvaux (line from Liège).
See the pictures and information of the Shooting Days Durbuy 2014.
---
© Belgium Model Academy vzw. — Ondernemingsnummer: 0841.036.124 — Contact